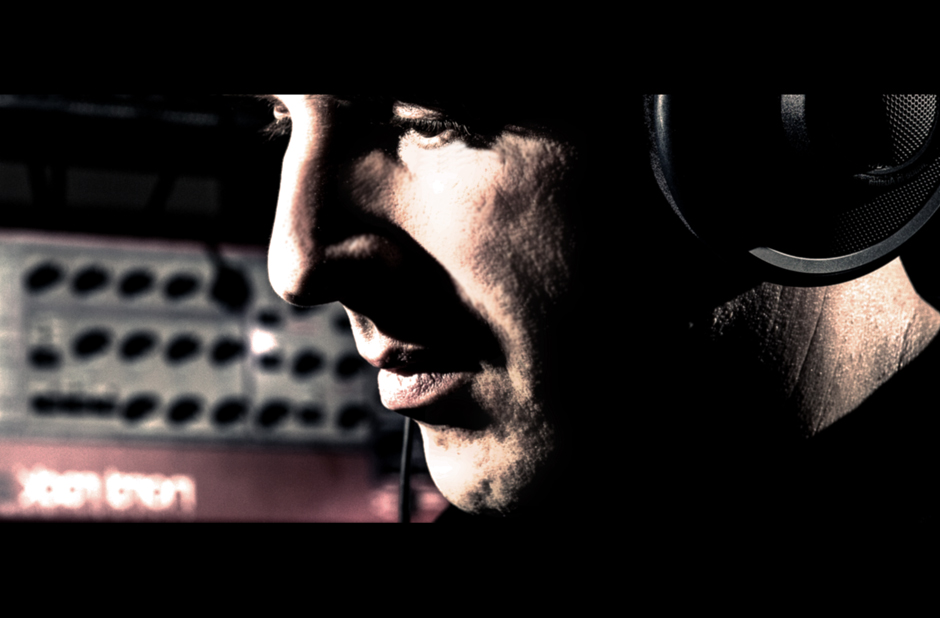 Andreas Meyer is an independent composer, producer and sound designer.
He has written music for video games, film and radio drama – and has worked as a remixer, music producer, singer, foley and sound effects artist.
Biography
1996 was the year FORMA TADRE'S (aka Andreas Meyer) 1st full length album, "Navigator", was released by Off Beat. At the time, Off Beat was one of Germany's foremost Industrial Music labels, home to such internationally known bands as Covenant, Front Line Assembly and Skinny Puppy. Off Beat signed FORMA TADRE after hearing Meyer's very first demo tape.
After generating much critical acclaim, Navigator was released by Metropolis Records in the USA. Navigator was an epic production (dedicated to the cult icon, author and poet H.P. Lovecraft) – forging soundscapes, orchestral movements, surreal lyrics, electro and industrial beats into a single, seemless symphony. Tracks from Navigator like "Celebrate the Cult" and "Serpent Charmer" still hit the industrial dance floors in the USA.
 In 1997 Daniel Myer (aka "Architect") and Andreas Meyer released "-273°C", their first NEWT album. Inspired by electronica and drum'n 'bass artists such as Aphex Twin, Photek and Autechre, NEWT was released in the USA. Gradually, NEWT evolved into a more cinematic and atmospheric project: cold, desolate and harsh sounds leading to abstract, "hyper-kinetic electronica" producing "forbiddingly dark auralscapes of the strangest sort".
In 1998 FORMA TADRE released a second full length album "Automate". Being inspired by E.T.A Hoffmann and modern Parisean city-scapes, a "symphony from the floor of the world" was created. Like Navigator, Automate was all about exploring unknown realms, but this time a "subtley absorbing expedition to the most alien of worlds" emerged.
The following years were marked by more releases, including the re-release of Automate as "Automate 2.0". Automate 2.0 contained all the tracks from the original release and added five pieces from Sinus Parc – being a postmodern, recreational area in the outskirts of Paris; one of the main inspirations for creating Automate.
In 2002 Meyer started working on different musical projects, moving into soundtrack writing and sound design for interactive media. Meyer's natural interest in all kinds of music from Pop, Jazz, Folk, Classic, Medieval, Industrial and Electronica prooved to be an excellent foundation for this new creative venture. At that time additional orchestral music and SFX were created for "Gorasul", a fantasy role playing game.
2008 saw the release of "The Music of Erich Zann" – the first part of the brandnew "Cutoff-Series", a series of digital soundtrack releases (besides the regular FORMA TADRE releases). The album was inspired by H.P. Lovecrafts short story from 1925.
Meyer's latest work includes music and SFX for more than 100 different radio dramas (since 2009) and the horror short film "Shadow of the Unnamable", which won three international movie awards (2011-2013).
Awards
2009 – Hoerspiel-Award "Best Musician" (for "Dorian Hunter", a mystery radio drama series)
2009 – Radio Drama of the month (for the urban fantasy "Leon Traumgaenger")
Nominations
2012 – Ohrkanus "Best sound concept" (for the classic detective story "Sonderberg & Co.")
Awards with others
2013
Ohrkanus for best single radio drama ("Loreley")
Ohrkanus for best radio drama series ("Dorian Hunter")
Winner Berlin Independent Festival – Best SF/Horror Short for "The Unnamable"
2012
Winner best international horror short for "The Unnamable" at Buffalo Screams Horror Festival
2011
Best short Lovecraft adaption for "The Unnamable" at H.P.Lovecraft Film Festival, Los Angeles
2009
Hoerspiel Award for best radio drama series ("Dorian Hunter")
Competition Award for best radio drama series ("Dorian Hunter")